The challenge
The Dental Center ran 12 disparate sites with no clear audience, organization or conversion point. They asked us to redesign their online presence into one site that would compete with private dental providers.
interviews + surveys
Qualitative research pointed to the technical, marketing and service design problems standing in the way of a site that would appeal to privately-insured patients.
Personas
Research unveiled five user types. We prioritized "Paul," the privately-insured campus employee and "Ina," the privately-insured campus neighborhood resident.
Google Analytics showed that site users of the old site struggled to find the specialty clinic they needed—among other problems.
Customer Journey Map Excerpt
The customer journey told us what service design problems we could alleviate or solve by redesigning the site.
User stories excerpt
We created hundreds of user stories and ranked them with our client to prioritize new site functions and build its information architecture.
Visual competitive analysis
A review of competitor sites revealed opportunities to differentiate the Dental Center through strategic messaging, voice, art direction and interactive features.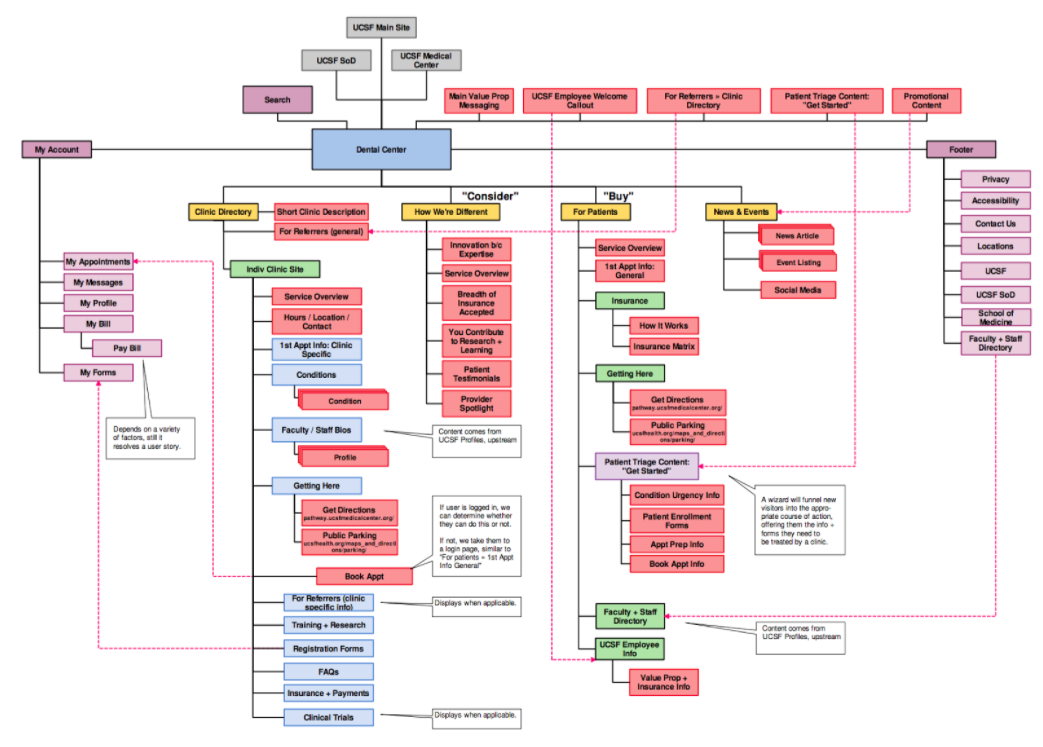 Site map
The site map drew upon our research into user needs and the Center's business objectives.
Taxonomy diagrams
Labeling content throughout the site enabled pieces to surface in appropriate places.

Positioning statement
We created a positioning statement that would guide not just the site content, but all of the Center's marketing efforts.
Site page sketching
Several collaborative sketching sessions with our client posed questions, revealed assumptions and set the course for visual and interactive design.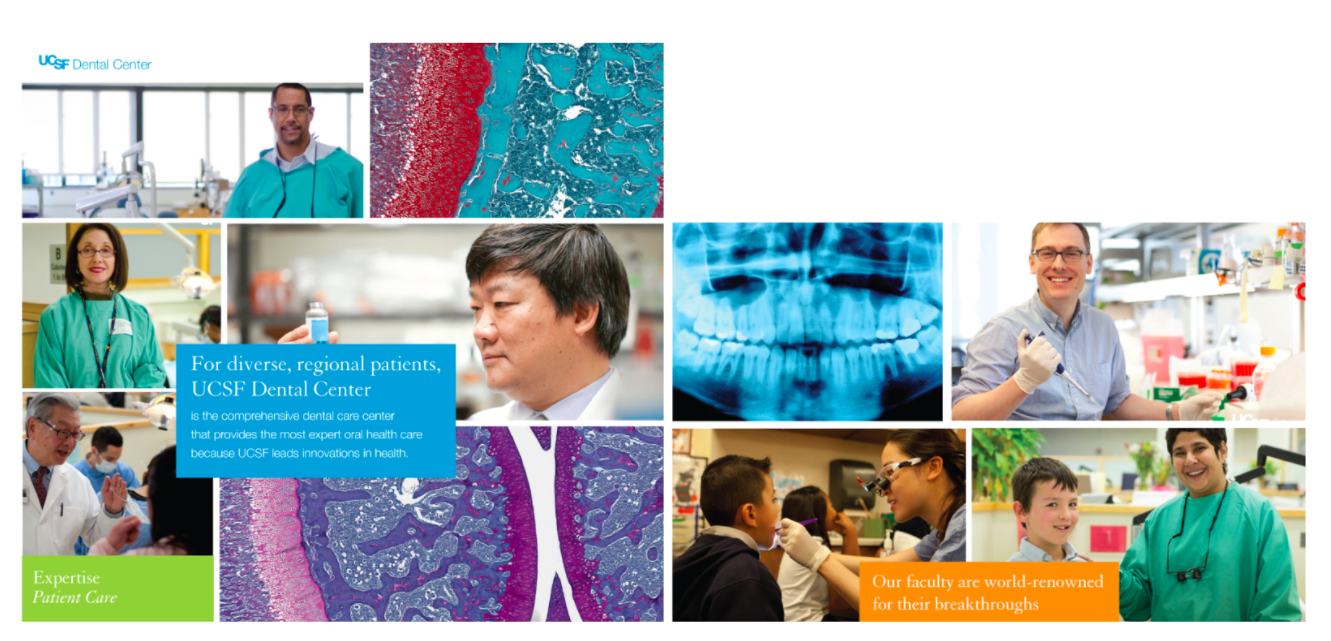 Moodboards
Our moodboards informed rules that would govern how the new site would display type, photography, color and other visuals.

site wireframes
We collaborated on wireframes using InVision.
www.UCSFDentalCenter.org
The final site differentiates the Dental Center with UCSF's "#1 in research" pedigree through messaging, voice, and visual design. These changes help put the Dental Center in the running against private clinics. The new architecture fast-tracks a potential patient into identifying the right clinic and making an appointment. The site just went up—metrics to come.