A Kalamuna.com job application page
It's like a mad-lib. Neat!
I wrote the agency brand guide.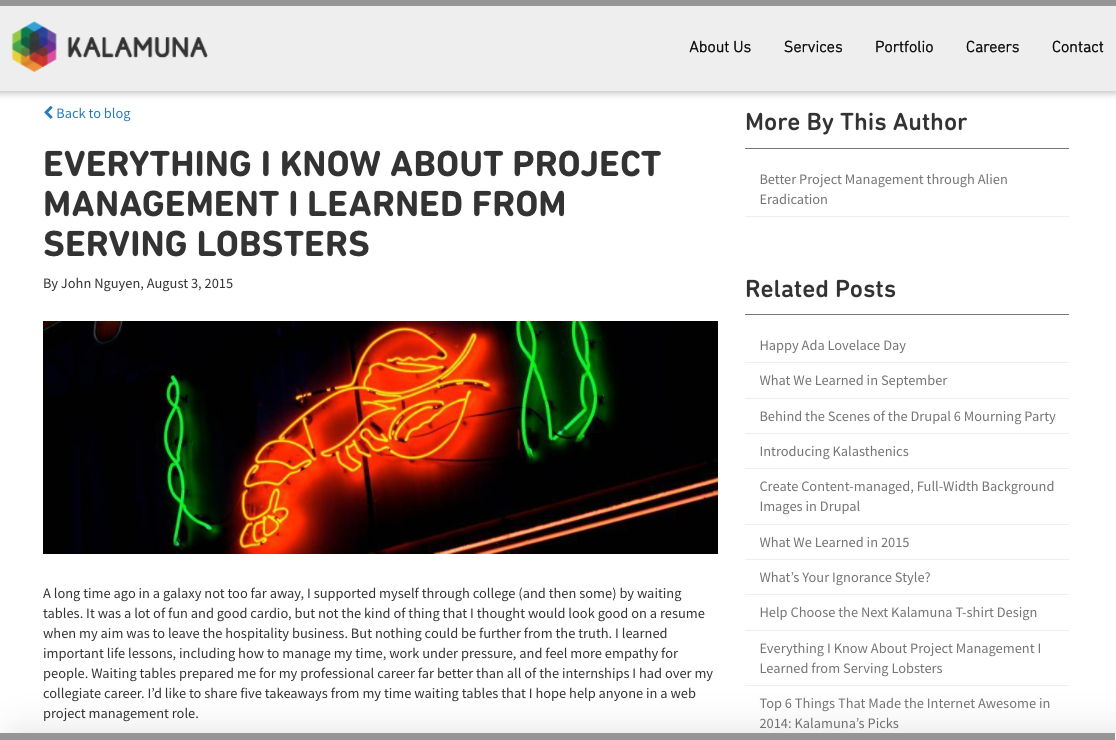 I tried to make staff blog posts funny.
We launched a development product called "Kalabox" via Kickstarter that earned $30,000 on a $23,000 ask. I led the strategy, creative + PR.
Web developers like snark.