Apocalypse Cakes (Running Press.) Photos by Keith Wilson.
My "recipe" book of cakes in homage to apocalyptic eventualities.
Before Apocalypse Cakes was a book, It was a set of 12 recipe cards sold at arty places.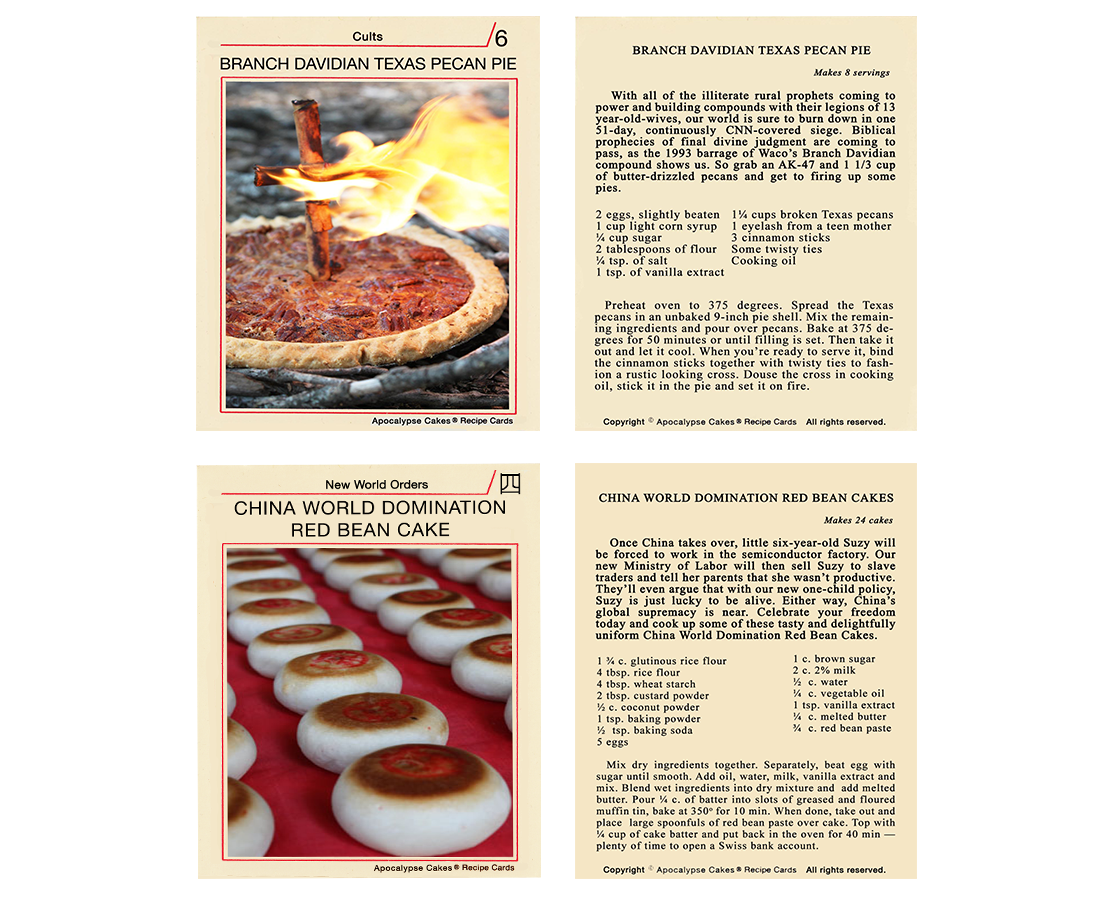 Before my book's launch, Christian radio evangelist Harold Camping predicted the world would end May 21, 2011. I told Apocalypse Cakes Facebook followers that if they posted their city name on May 20, I would respond live with a prediction on how that city would meet its demise the next day. I spent the whole day online. Results: 34% follower participation and 23% new followers in 24 hours.